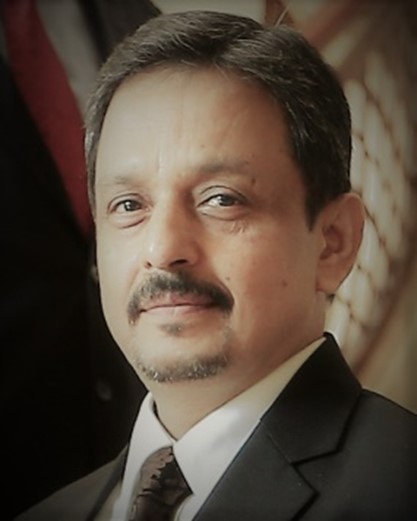 Vijay Mehrotra
Director Marketing
United Arab Emirates

EDUCATION Chartered Insurer, Fellow, Insurance Institute of India, Associate, Chartered Institute of Insurance, London. Graduated with Physics honors, followed by MBA and completed a course on 'Strategic Planning' designed and conducted by Ross School of Business, University of Michigan, USA. Last year completed 'Accelerated Corporate Entrepreneurship' Course from INSEAD, France. Guest Faculty and associated with multiple Institutes and Academies like National Insurance Academy, Pune, Insurance Institute of India Mumbai and BIMTECH, NOIDA.

ROLES HANDLED With Insurance Manufacturers - Business Head, across Geographies, in India and Head, for General Insurance Business, in East Africa, with one of the leading Insurance Groups, in the Region. National Head, for Multiple Distribution models, including Agency, Bancassurance, Affinity Model, OEM Business, Retail Business, Corporate Business and as a National Head, of Marketing for JV, with Tokio Marine Insurance of Japan.

With Insurance Distributor: More than Six years, with one of the largest Insurance Broker, as a member to their 'Strategic Management Council' (Mahindra Insurance Brokers Ltd., India). Managed 'Mahindra Group business', including their Facilities & Business across the Globe. Initiated B2B2C Model with multiple 'Innovative Insurance Offerings' to large customer base, of the partners.

CAPABILITIES AND EXPERTISE Innovation Analyst – Strategist & Catalyst, with inputs on Global trends & Futuring. A business Turnaround expert, with more than 30 years of experience & expertise of managing & initiating, multiple distribution models. Passionate about helping Organisations and Individuals achieve 'Step-change Growth' and bring a strong "Owner Mindset" to all Work Teams.
---
BACK