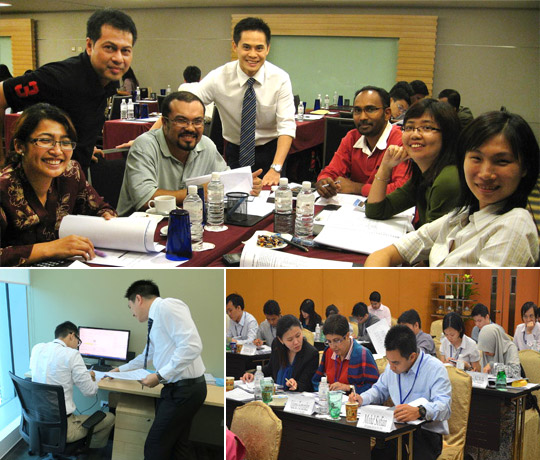 JPWALL regularly conducts external training programs to the industry and in-house training to clients. We focus heavily on training our own team on projects and ensure training happens to our clients during our engagements. We bring awareness, technical expertise, and increased professionalism to local actuarial practices in insurance markets across Asia Pacific.
External Training
Our consultants run regular training workshops to actuaries and executives on varied topics such as:
Reserving: Introduction to Reserving, Advanced Reserving & Risk-Based Capital Reserving
Product Pricing, Premium Rating and GLM Pricing
Capital Modelling and Stress Testing
Enterprise Risk Management
Reinsurance, and
Mergers and Acquisitions
In-House Training - Actuarial
Many of the leading insurer's actuarial departments across Asia Pacific were developed and trained by JPWALL. Training is in the form of formal training on selected topics, in-house secondment at JPWALL's offices, discussion sessions on work-related issues, as well as practical assignments, projects and career mentoring. Our goal is to strengthen the company's in house actuarial capabilities to meet the company's actuarial and risk management needs. We also provide feedback and valuable input to management on actuarial team structures and benefits.
In-House Training – Executives and Boards of Directors
In addition, we regularly conduct In-house training to non-actuarial executives and boards of directors. These are tailored training sessions ranging from 3 hours to 3 days, covering a variety of topics designed to meet the specific requirements and needs of each client.